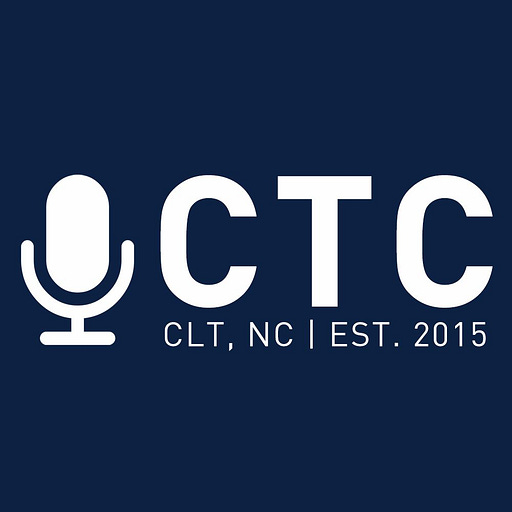 May 16 • 11M
Pro women's soccer coming to Charlotte with the USL Super League
Brand new league to begin play in 2024
Global Sport / Southern Spin - Charlotte soccer opinions News and opinions on Charlotte FC, MLS and more Written articles and newsletter at crowntownsoccer.com
This transcript was generated via AI.
Good morning. It's Tuesday. May 16 2023. Breaking news in the women's soccer world it's extremely exciting to announce that the USL is starting up a brand-new, fully professional, first division women's league called the USL Super League and Charlotte will be one of its first markets - with a team starting to starting play in 2024 next season. This Charlotte USL Super League team will be. Partially run by Jim McPhiliamy you may know him as also being the managing partner of the Charlotte Independence which runs a USL League 1 men's professional club, and an amateur women's side in the USL W-League and youth clubs, up and down the age spectrum.
The Super League team will play at Memorial Stadium in the Elizabeth neighborhood, ground sharing with Charlotte Independence. We don't yet know what the schedule for the Super League will look like, this is literally like they announced this within the last hour. They don't have a TV partner yet or all that stuff. We don't have branding for any of the teams but this is just really exciting news. I think we, we would all want
better, closer to equal, and equitable access to the professional game for women. According to the USL Super League press release, there is 101 fully professional men's club in the United States while currently there are only 12 professional clubs for women, those 12 clubs being the NWSL. The USL is looking to get the Super League sanctioned as a first division
women's league. It would essentially occupy the same space in the non-existent pyramid, the ownership groups of the currently announced Super League teams are for the most part all clubs with existing ties to USL on the men's side. So you've got places like Phoenix, Arizona, they'll be led by the Phoenix Rising ownership group.
You've got folks in Tucson from FC Tucson. Then, in the future, they've got a couple of markets they've announced: Tim Tebow, it's going to own a club in Jacksonville, Florida area Forward Madison, the USL club, is looking to start a Super League team in Madison, Wisconsin; and then the Oakland Roots and Soul are going to be tarting a club in Oakland.
Chattanooga, DC, Tampa, Spokane, Washington, Lexington, Kentucky, Dallas-Fort Worth area - all extremely exciting. The USL is always or, I will say, for the past five to eight years, really kind of positions itself as an alternative to the classic closed system of MLS and now doing the same for NWSL where they want to offer the best opportunity
that they can at the highest level professional play. That is reasonable, and make sense. According to US Soccer guidelines, and I think, for any, any fan of the game getting access to another fully professional league is nothing short of super exciting and I hope Super League really really takes off
and offers just more access for all of the women in the country who wants to achieve their dream of playing professional soccer and now have more space to do. So we've seen leagues, entire leagues and plenty of clubs, in the past 20 years of North American soccer just fall by the wayside but the USL and their umbrella of leagues has kind of stood the test of time.
They've been operating for over two decades. At this point, they are currently operating three men's professional leagues and doing so, with some relative stability, you know, you've got teams that have self relegated for lack of abetter term, just to make the finances. Make more sense, but But you know, you've got three fully professional men's teams that are operating and and and doing well in their alternative markets to
what MLS covers. And now they're bringing that same level of opportunity and access to the the women's game with the Super League. I'm extremely excited tosee what aCharlotte Club will look. Like, I really hope that the city and the soccer Community decides to embrace the The Super League team. I'm going to be keeping avery close eye on it. I think there's potential for a lot of attractive options
and being being given a alternative to our existing. Options of either high-priced. MLS play at Bank of America, Stadium with 30,000-plus people or, you know, something more affordable with more Family Focus and maybe more like direct Community, involvement
with Super League. I hope that's how the this new ownership group. Decides to position the club now, according to the Uso, press release, Jim mcfeely, Amy is going to be kind of the managing owner of the Super League ownership group. But the way it's formed makes it seem like this is not, this isn't just Charlotte Independence in a different League,
this is going to be a new ownership group and hopefully with its different branding. Charlotte Independence already operates a women's team in the amateur League. League w-league. The fact that they specifically call out Jim mcfeely Amy as leading the formation of the club's ownership group but they don't named Charlotte Independence. Make it seems that Jim is going to be involved in the ownership of all three clubs. But this Super League team is going to be owned by a different team
and won't have a like obvious relationship with Independence, which Ithink is Smart, Independence has been around for awhile now, but I think Is worn out any shine that they once had and there are plenty of folks. Myself included who don't are interested in getting involved with Charlotte Independence, due to some people in their ownership group being loud and mouthy with complete spouting off completely like racist and homophobic propaganda.
So, I'm cautiously optimistic about this new Super League team. They will play. Leia Memorial Stadium and theElizabeth neighborhood. So they will be at least sharing the ground with Independence and so they'll have to coordinate all that. But like Isaid, we don't know what the schedule is going tobe like for for Super League, if they will run at the same time, if they'regoing totry to do something different, hopefully we'll find out find outmore. The
this is this is worth getting invested in with your time and energy. I think, obviously everybody gets to pick but if if you're cautious S or worried because youdon't know if Super League is going to last, I think Super Bowl isgoing to bearound for along time. USL has proven that they take advantage of opportunities when they see them, but they do. So in, as intelligent asManor has possibly can, there's obvious
You can never predict the future completely, right? How many things have fallen by the wayside overthe past three years because people may bets and 2018, 2019 and 2020 head us all with afrying pan over the head. Completely changed the world for a very long time. Can't predict things like that but the USL has been around for a long time. Dave, grown, incredibly smartly. They've made seemingly All theRight Moves and now it's up to the ownership groups, to make the correct moves.
And I really hope that this new, this new Super League. Ugh, Women's Club in Charlotte continues to make good moves if they've got some good branding, if they can get some, some names in ownership group that would be hugely hugely helpful and then only time will tell to see, like, what's the money like, in Super League? Are they able to compete for?
Are they able to get some nwsl players that maybe aren't starting every week? Are they able to get Bench players and convince them to come play you know first team minutes and the star like comes start in the Super League. Only time will tell like where the superleague establishes itself in the pecking order of demanding talent. But let's face it. Like we all want more opportunities and for many of us at the endof the day, it's notabout watching the absolute best soccer that we can as about whatever we feel a connection to with the
Club in like our community and our city. And Ithink some of us are still waiting to see if some of that plays out and actually happens with other professional clubs in thecity. And I think, yeah, I think with gems experience in in the area. Hopefully, he's learned lessons
over the past decade of owning Independence and can learn from some of them. 6:30 made and get off a really good foot with this new, professional women's team. So extremely excited to keep an eye on on this news and anything that continues to happen in the Super League. I will be keeping a very close eye on it and I hope you do too. If you're interested, we'd love to hear from you, feel free to email me Crown Town, soccer at gmail.com. Let me know what you think about theSuper League news and would you
buy game ticket? Would you buy a season ticket? Would you take your whole family, your kids Would you how excited? Idon't know how excited are you about this Super League news scale of 1 to 10. If you're a current shredded FC season ticket holder is this an alternative or is this anaddition or is this not something? You'd be interested in atall? Would love to know. Email me. Hope youhave a great day. Talk to you soon.